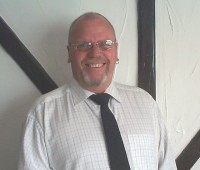 I am writing to inform you that the copper insoles, which I purchased from you, have been unbelievably successful.
I have suffered with osteoarthritis for many years, and have been taking anti-inflammatory and pain killing drugs prescribed by my doctor, but have never been completely out of pain. I am approaching 60 years of age, and have osteoarthritis in all of my joints but mainly in my knees, arms and fingers.
After purchasing the insoles from you I wore them for two weeks and felt considerably less pain, but after the third week nothing, not even a twinge of pain. I am now in my fourth week and feel that my quality of life has improved endlessly, to be able to walk, bend, lift and even type a letter without pain is just incredible especially after all the years of suffering.
On concluding I wish to thank you so very much for recommending and supplying me with these wonderful insoles, they have given me a future of a pain free life.
Mr T.H.S., Fleetwood, Lancs.