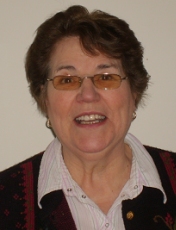 I woke up one morning and to my horror I could not turn in bed, I was sure that I had suffered a stroke , I struggled to get downstairs and went to the doctor, I had difficulty getting in and out of the car and up a few steps to the Surgery, I was diagnosed with Polymyalgia Rheumatica and given a course of steroids which gave me horrible side effects.
I was reading a magazine (yours) and a in it a lady had written a letter saying that she had PMR and had started to use your copper heelers and how much better she was, I rang your number and the heelers were with me the next day.
After a week of wearing them I felt so much better and after three or four weeks all the pain was gone and I was back to normal.
I cannot thank you enough and I am recommending them to everybody I see with pain, I have relations in Eire and have already sent them three pairs and they are very satisfied with them.
Thank you again
Regards
Mrs. R.D., Gwynedd.