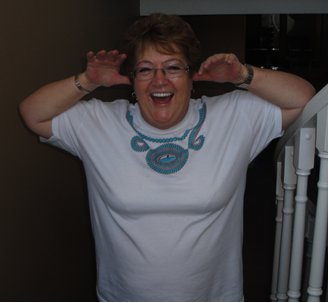 Approximately 8 months ago my brother-in-law Paul was telling me about his brother in London who had "invented" Copper Insoles for arthritis relief.
I have tried wearing copper bracelets and magnetic bracelets with a bit of relief, so I asked him if he could get me a pair on his next visit to London.
A couple of months later, I received a couple of pairs of Copper Insoles and and at first I only wore them if I was going to do a lot of walking or being on my feet all day. I noticed within a couple of days that my legs didn't hurt quite so much and my feet felt pretty good at the end of the day.
In the past 6 months I have noticed a great change in my whole body - no more back, shoulder, hip, knee or foot pain. I am saving over $200.00 (Canadian) per month by not having to go to my chiropractor.
Thank you, thank you, thank you for inventing these copper insoles. I feel younger now than I did at 45 and I'm close to 65 now.
Mrs. L.A. Calgary, Canada.