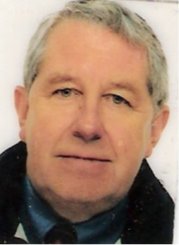 I purchased a pair of "Copper Heelers" 4 weeks ago after seeing a press advert.
For 10 months I have suffered severe foot pain which in turn has affected knee joints by adjusting "style of walking" hospital treatment has not proved very successful. Your CH's have. After one week I was able to walk more normally, without intense pain, but more than that my knee joints have eased with no "osteo pain"
I am 71 years old (not old in my view) but you have "done what it says on the tin!"
Because of this I told my neighbours, including one 89 year old, who promptly ordered 2 pairs. This week, the same gent knocked at the door and thanked me!! Between us we are now marketing your product and who knows you may eventually need a local agency to keep up with demand.
Enough of that, for an outlay of £30 I have mobility once more.
Yours gratefully
Mr. I.W. S.Yorks.