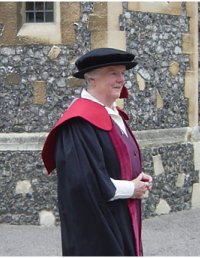 I bought my first pair of Copper Heelers last summer and wore them continuously; I attached them to insoles so I could move them around.
Throughout the summer I was not conscious of much pain in my knees or hip area which had bothered me earlier. When I changed to heavier shoes in the autumn I forgot to transfer the copper heelers, within a few days the pain returned. Once I remembered the copper heelers the improvement was almost immediate.
I am delighted with the pain relief I receive from using the copper heelers. If I forget them, even for a few days, the discomfort re-appears. They are so comfortable I forget I am wearing them.
Thank you for supplying me with such a successful and simple solution for my creaky, painful knees.
Dr. E.D.G., Suffolk.