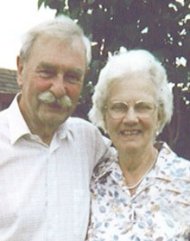 I must write to thank you and sing the praises of our wonderful copper insoles.
Having suffered with arthritic knees for some time we found relief after only a few days and the ultimate test came when we walked easily the 1½ miles into town for our lunch......and......back again.
Many thanks again from a couple of rejuvenated 80 plus year olds!
Mr. & Mrs. D.S., N.Yorks.