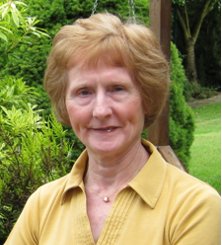 I have osteoarthritis in both my hands and my feet. My right foot began to bother me about two years ago and I was beginning to limp even when walking a short distance. As you can appreciate I found this very distressing as I had always been a keen walker and also enjoyed exercising. After having my hands and feet x-rayed which showed degeneration particularly in my right foot my GP referred me to a Podiatrist who made me special insoles for my shoes and also gave me special exercises to do. I also had six sessions of acupuncture but nothing seemed to help. I wore the insoles faithfully but the pain did not diminish at all. I was also having side effects from the drugs prescribed for me at the time by my GP. I even tried Glucosamine supplements all to no avail.
Reading through a magazine one day I spotted your advert for Copper Heelers and decided to give them a try. Much to my amazement after wearing them for about two weeks I noticed the difference and after a further month I was free of the pain altogether and was able to walk for miles again. I now notice that even if I stop wearing them for a day or two the pain returns. I even transfer them into my slippers in the house.
I am now enjoying my retirement once again and have been spreading the good news about the insoles to my friends. The benefits of wearing them have been wonderful.
My sincere thanks to you once again.
Mrs. D.S. Glasgow.