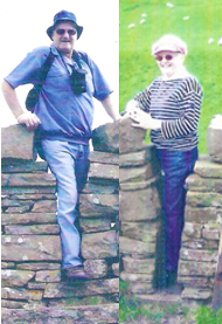 Prior to discovering your marvellous "Original Copper Heelers" we were both having problems walking very far, Margaret with arthritis in her knee and me with arthritis in a big toe, both of which restricted our walking as it was so painful.
However, now we can both walk as far as we like, pain free, provided we have our "Copper Heelers" in our footwear, the difference they make is absolutely amazing.
Mr. D.R.M. North Yorks.