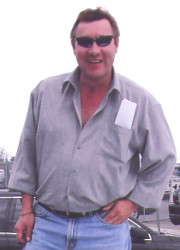 I am writing to express my sincere thanks and satisfaction with the "Copper Heeler".
Within days of my first use I was amazed with the results. My feet feel better than they have for years and after multiple knee surgeries, all pain and stiffness has disappeared.
I would be pleased to recommend you and your product to all my friends and business associates. Thank you for your great help and assistance in the relief of this painful problem.
I am once again walking regularly. Many thanks.
Mr D.C.S., Alberta, Canada.