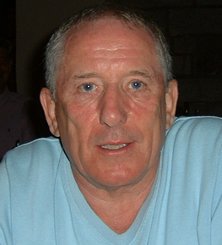 For a number of years I have had joint pain in my knees, ankles and toes and have put this down to the amount of sport I undertook in years past. Although I am now 66 years old I still remain active and play badminton and golf, less demanding activities than when I was younger but still asking a lot of my joints.
So when I saw your advertisement, I was sceptical but decided to purchase the copper heelers and I can honestly say that my joints have improved in the 3 months or so that I have been wearing them and I am able to do more things than before.
I am far more agile, especially with my young grandson and I have also stopped taking homeopathic medicines which I had become reliant on to some extent without feeling they were doing me any good.
My thanks for an extremely useful product which in my opinion does work therefore I have no hesitation in recommending "Copper Heelers" to anyone who has joint pain.
Mr. B. N. Essex.